The Center at Ready, Set, Grow.
In the momentous early years of life, children flourish when they experience a combination of nurturing, attentive care and age-appropriate learning. Because of our NAEYC accreditation and our unique two-lead staffing approach, Ready, Set, Grow can say with confidence that families are giving their children the very best in early childhood programming when they choose our center.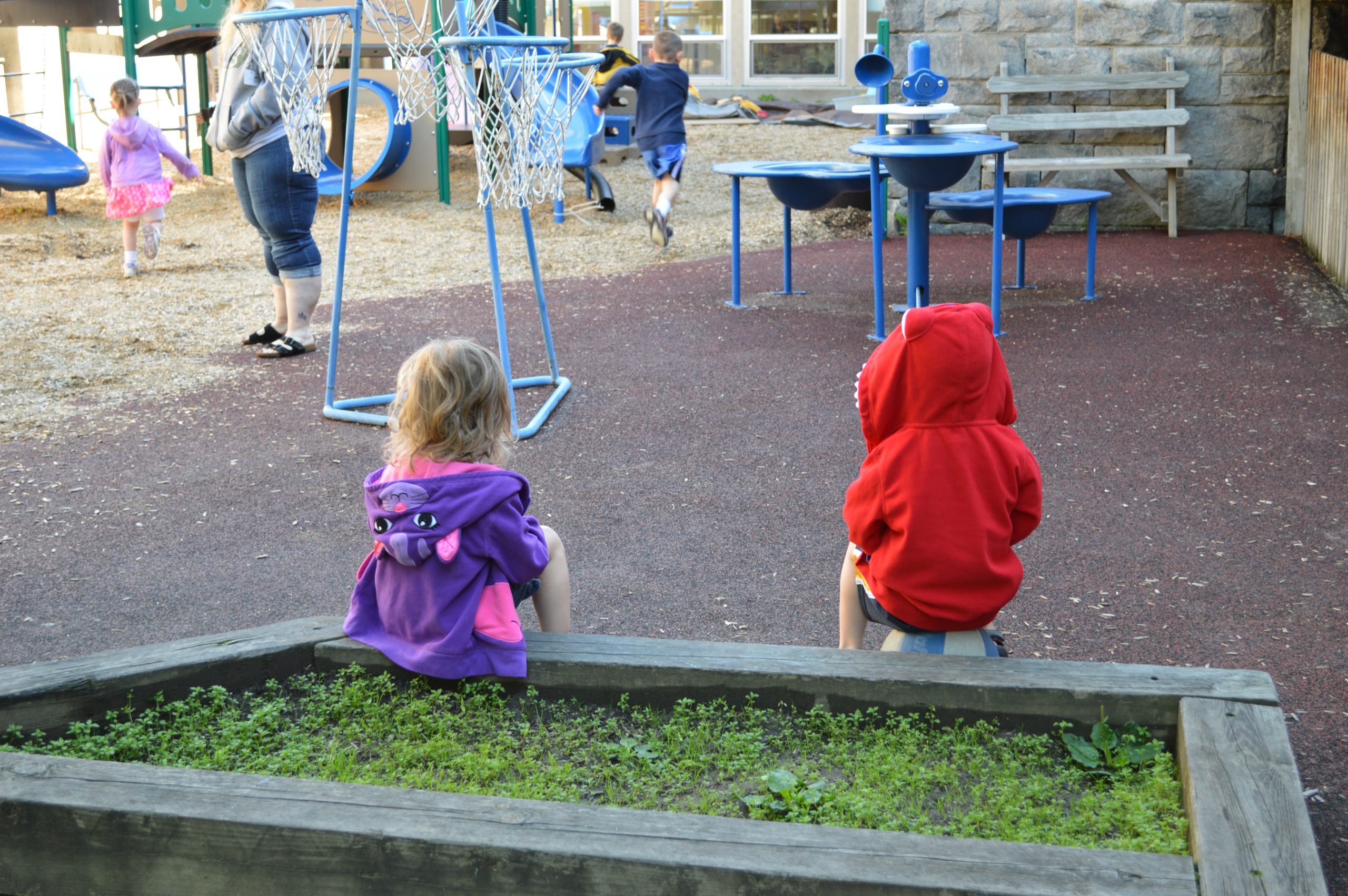 ---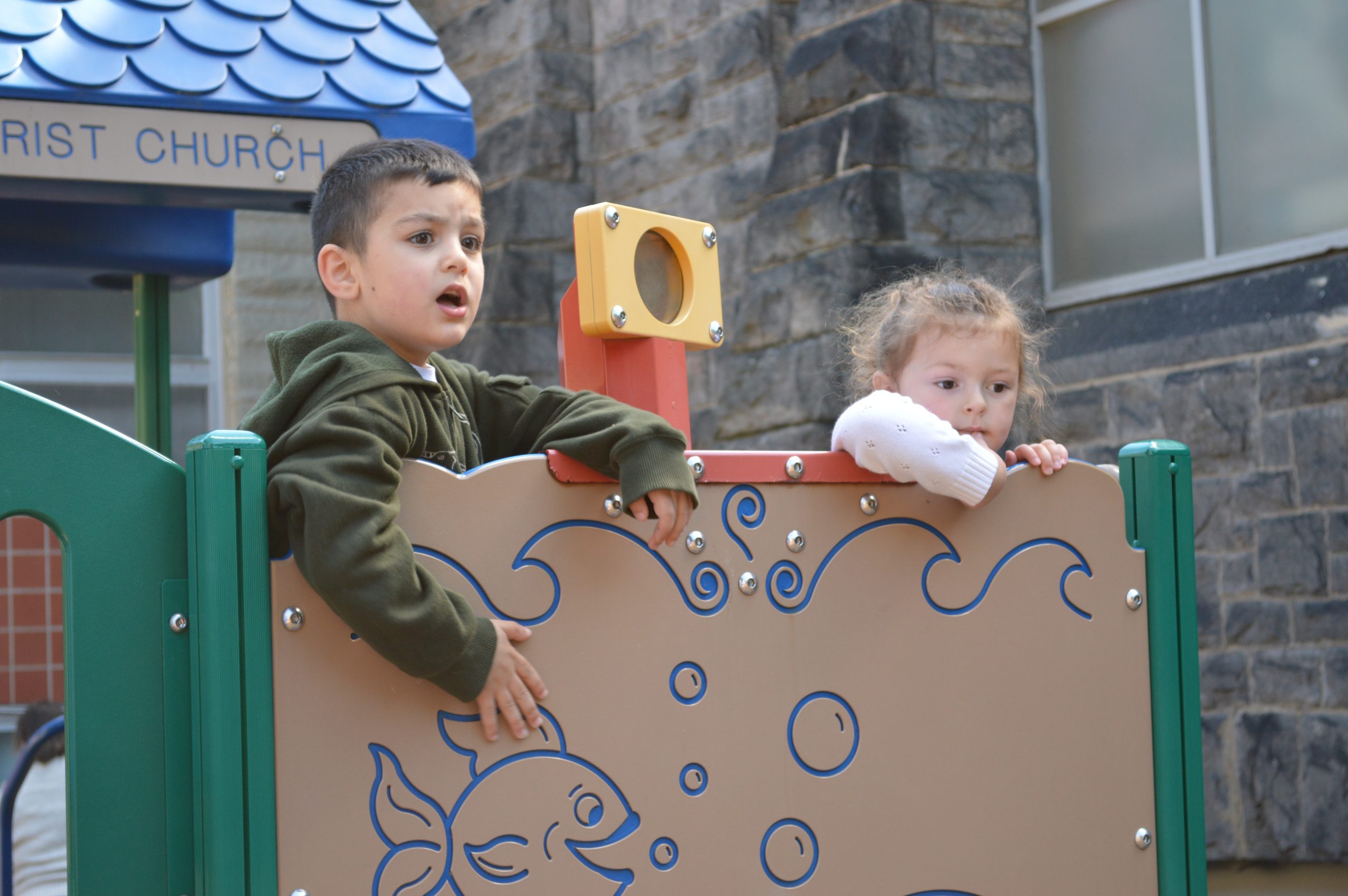 ---
---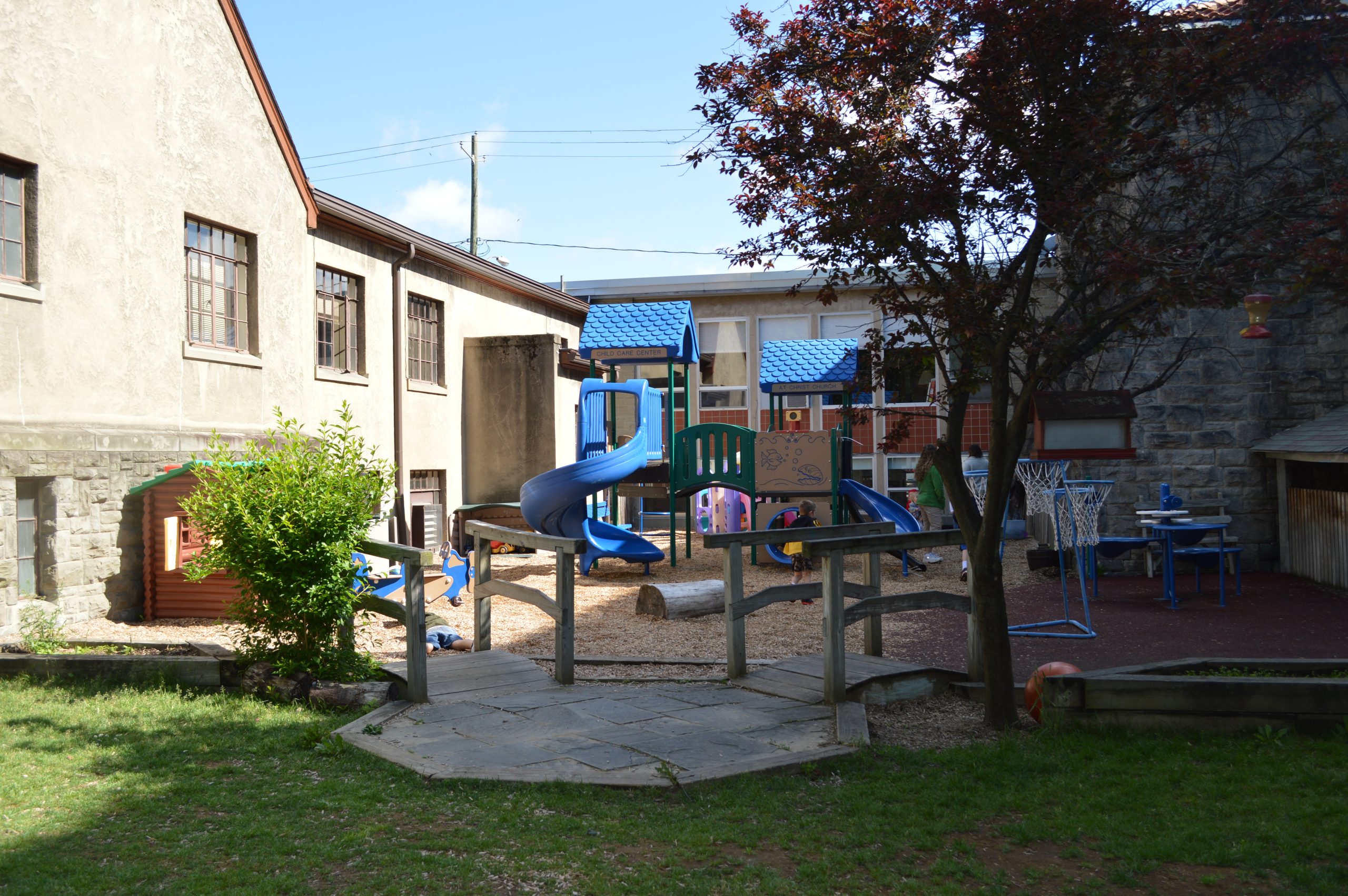 Strong ties and good communication help Ready, Set, Grow's caring, dedicated teachers understand and respond to the unique needs of each individual child and family.
Children and their primary caregivers form a healthy, mutually trusting relationship. Caregivers work as a team with families, communicating regularly to establish continuity between the child's experiences at home and at Center. This trust and continuity help young children to develop a sense of security that their needs will be met.
At Ready, Set, Grow, we pride ourselves on our nurturing, caring staff. Here, there is always a cuddle or a smile of encouragement to be found even when the sun isn't shining that day!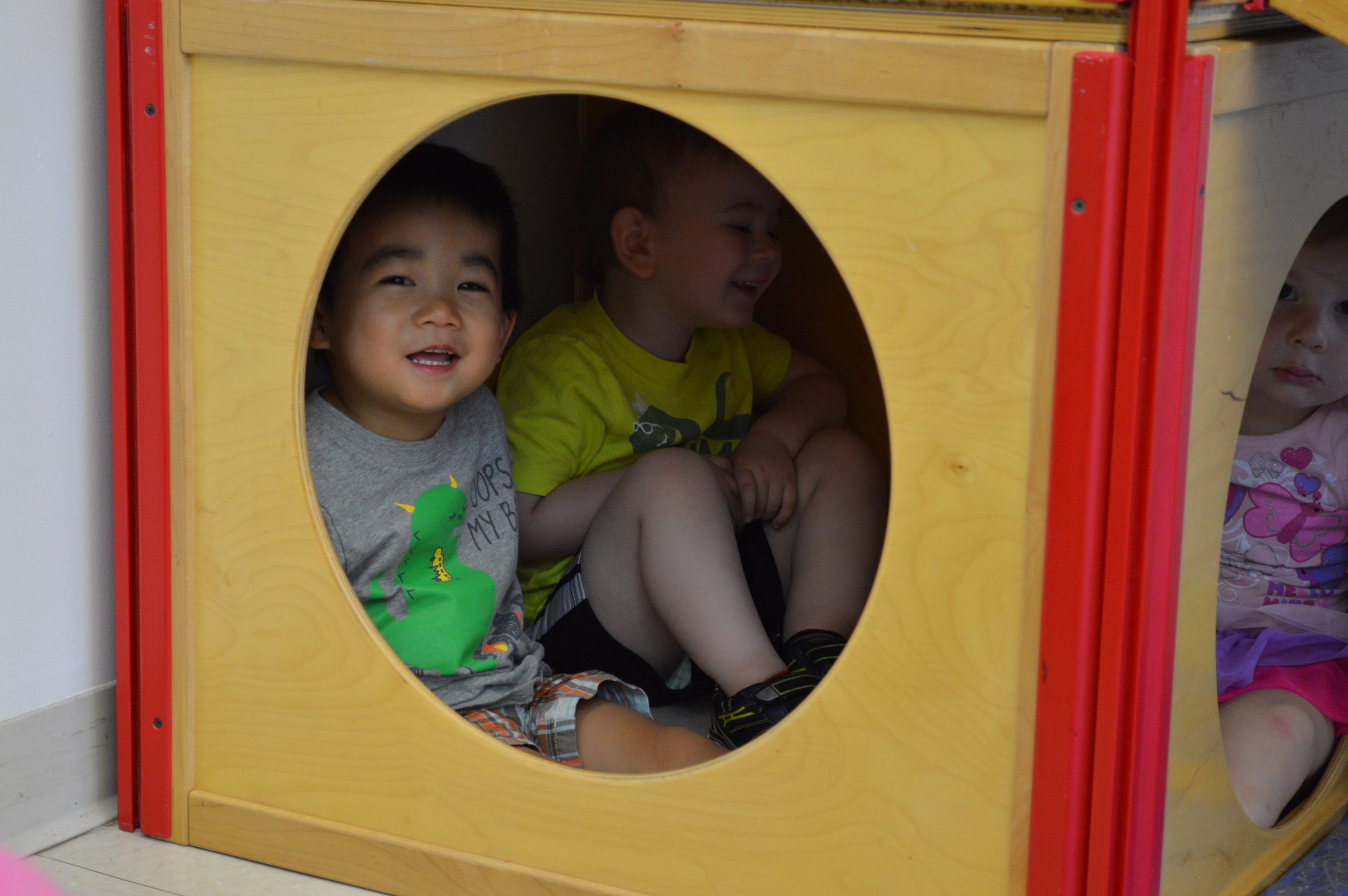 ---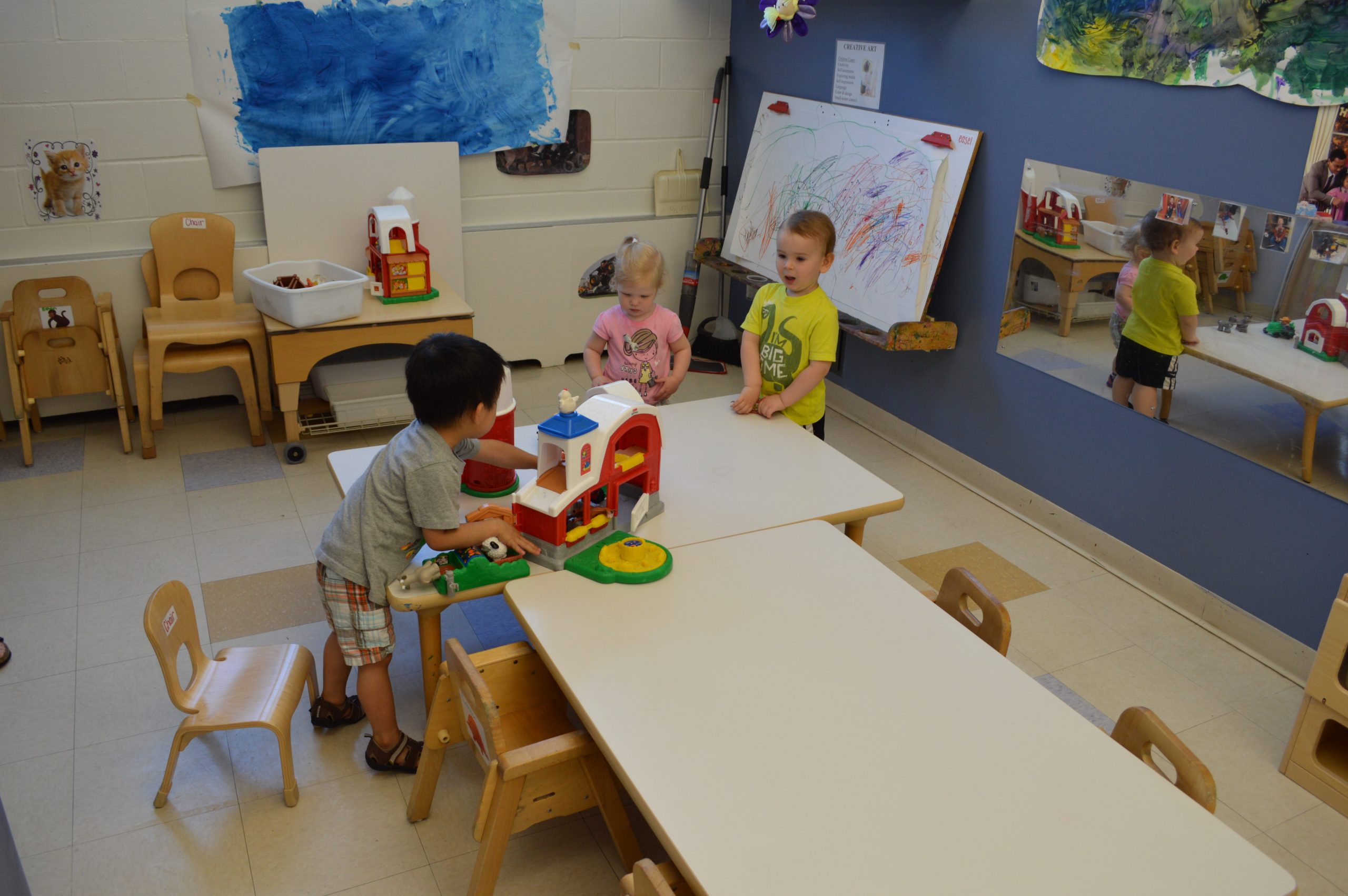 ---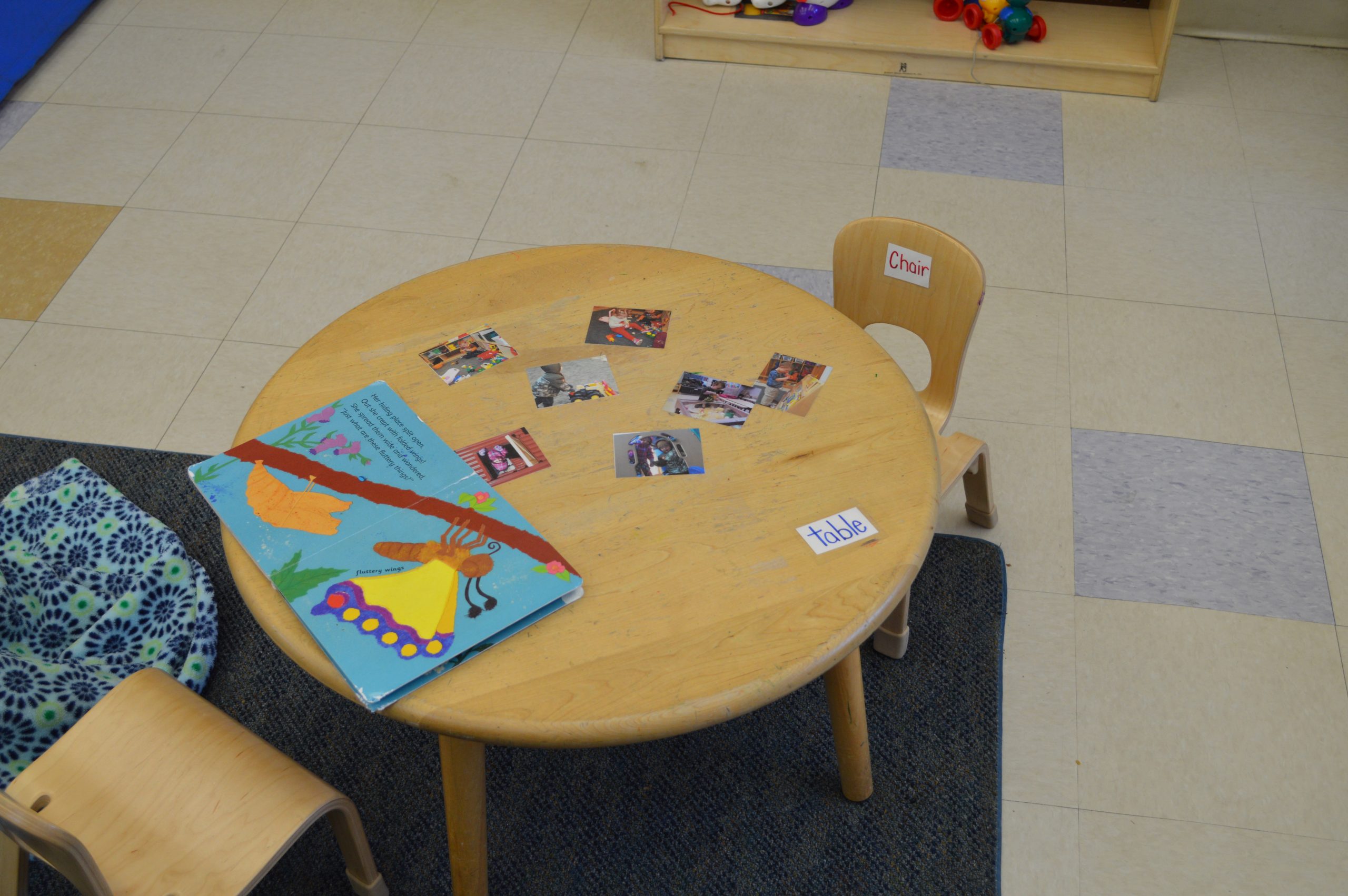 Age-appropriate Learning .
Ready, Set, Grow is the only program of its kind in the Corning area that is accredited by the National Association for the Education of Young Children (NAEYC). The accreditation is a seal of approval that Ready, Set, Grow far exceeds standards in categories such as health and safety, the physical learning environment, curriculum, daily activities, teacher qualifications, and the quality of relationships and interactions between children and adults.
In Ready, Set, Grow classrooms, nurturing and professionally trained early childhood specialists lead activities all day, from drop-off to pick-up. Unlike other child care centers, we employ two full-time lead teachers per classroom with one support teacher assisting throughout the day.
At Ready, Set, Grow, children are learning throughout the day as they play and explore their world. Daily activities - including both structured and self-directed play - foster a child's natural progress in key developmental areas.
---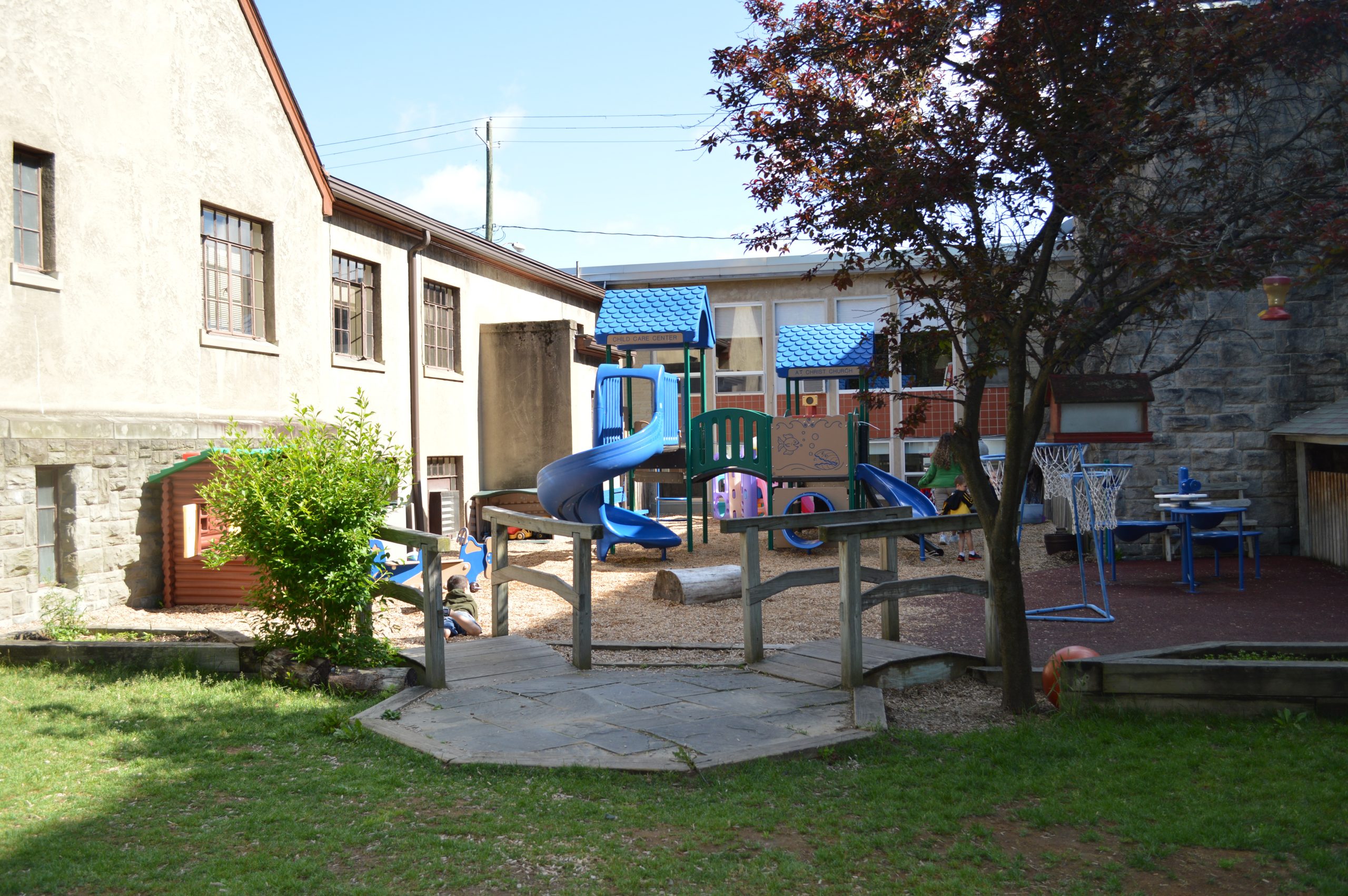 ---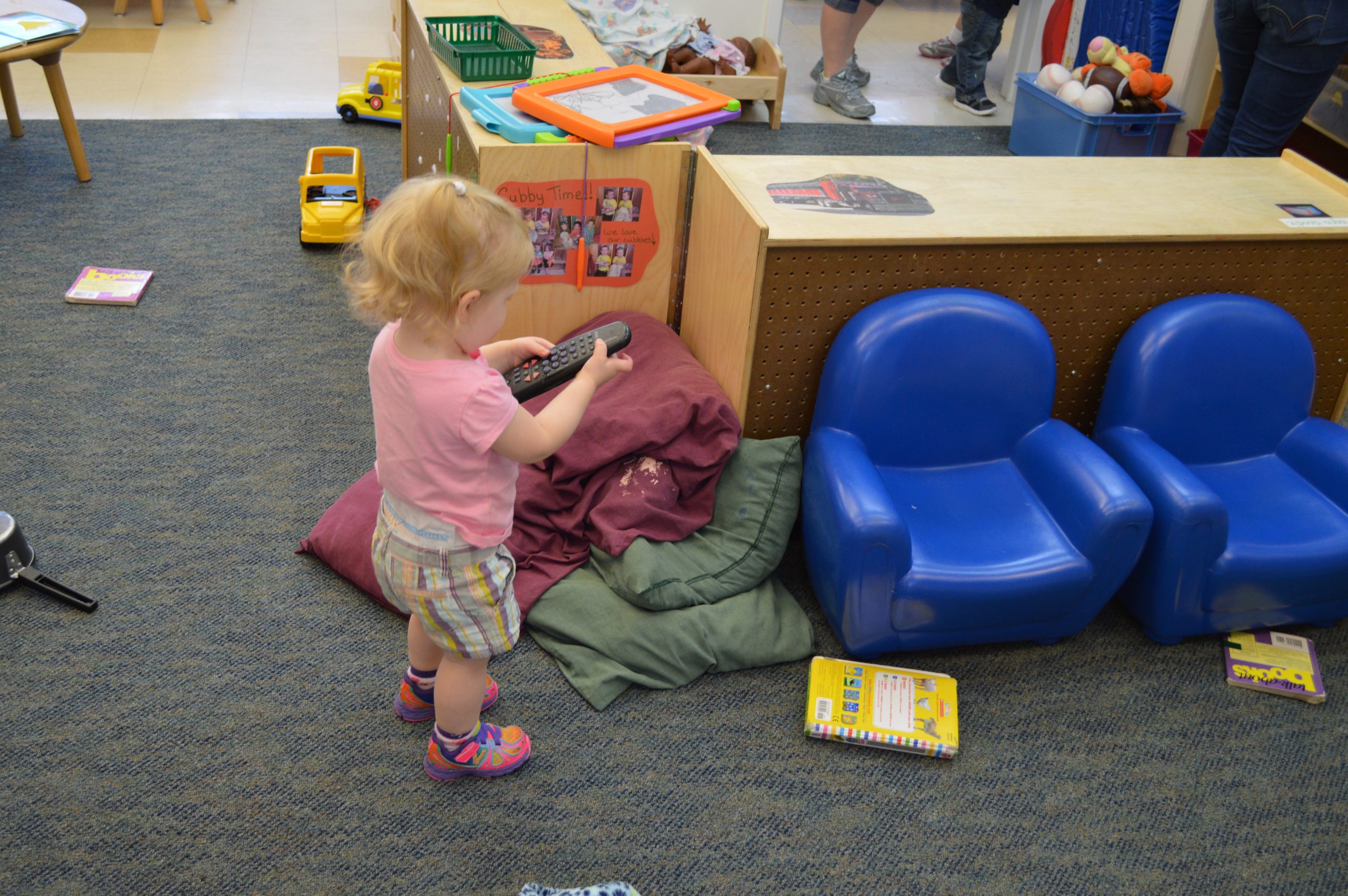 ---
Ready, Set, Grow takes pride in our trained staff whose insightful observations inform curriculum that is both developmentally appropriate and responsive to the unique individuals in our care.
On a weekly basis, teachers note progress in each child's development. These notes on interests and abilities, along with work samples, are collected in a child portfolio. Based on conclusions from their observations, teachers establish both classroom and individual learning goals. According to these goals, they proceed to create a schedule full of enriching activities, design the environment and introduce the materials and toys that engage the children through all of their senses.
In addition to the teacher developed curriculum, children in our Pre K work with a modified version of the Scott Foresman Reading Street curriculum. This program introduces children to common language and learning concepts that will later be reinforced in the Corning-Painted Post School District's English Language Arts programs.
At least two times annually, teachers meet with each child's family to conference and review the child's portfolio. Teachers prepare a written developmental summary that describes each child's progress in all developmental areas. Parents and teachers review the work samples and smile over an array of photographs collected as well. Working together, parents and teachers define new goals and milestones for the coming months.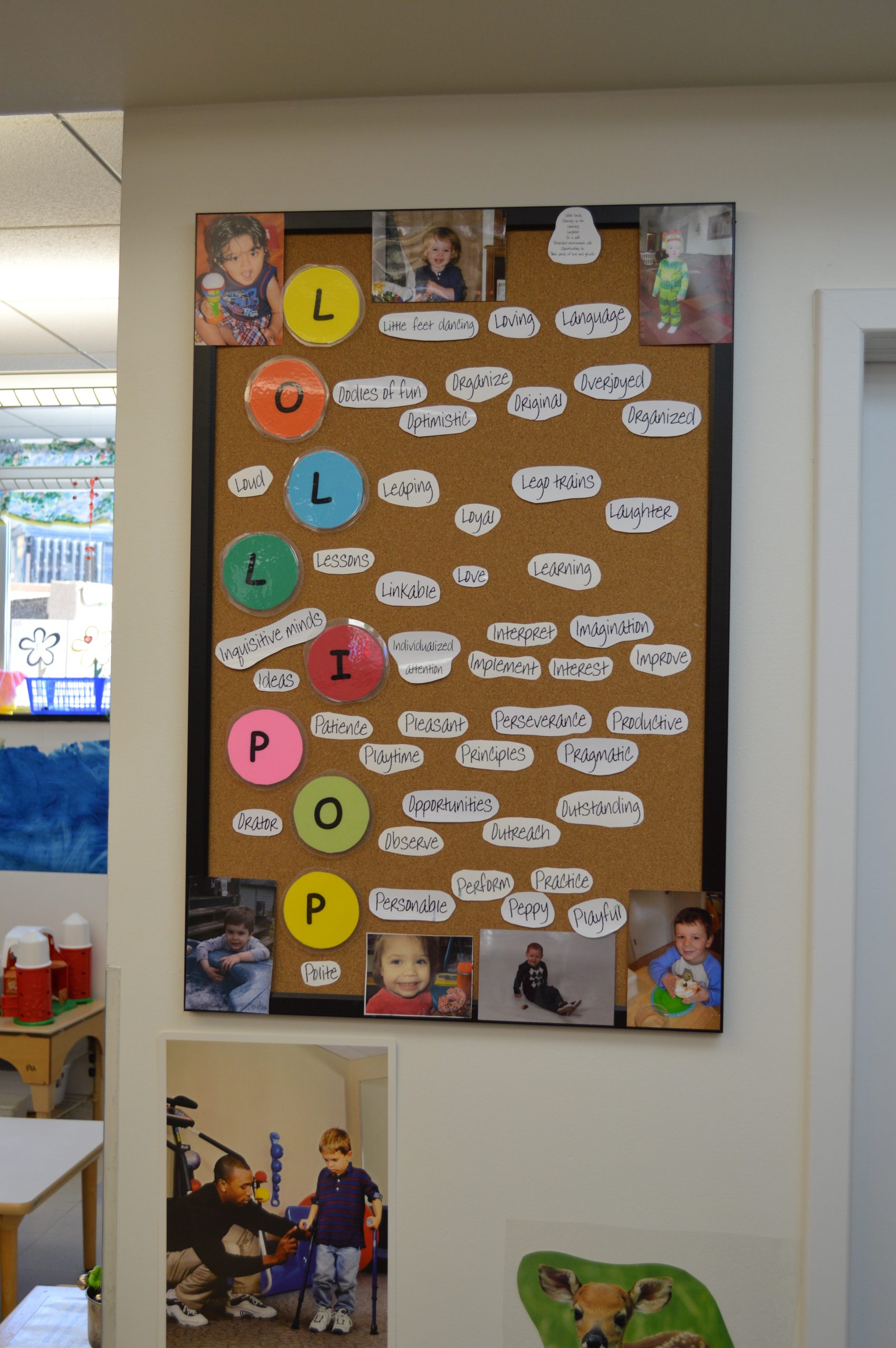 ---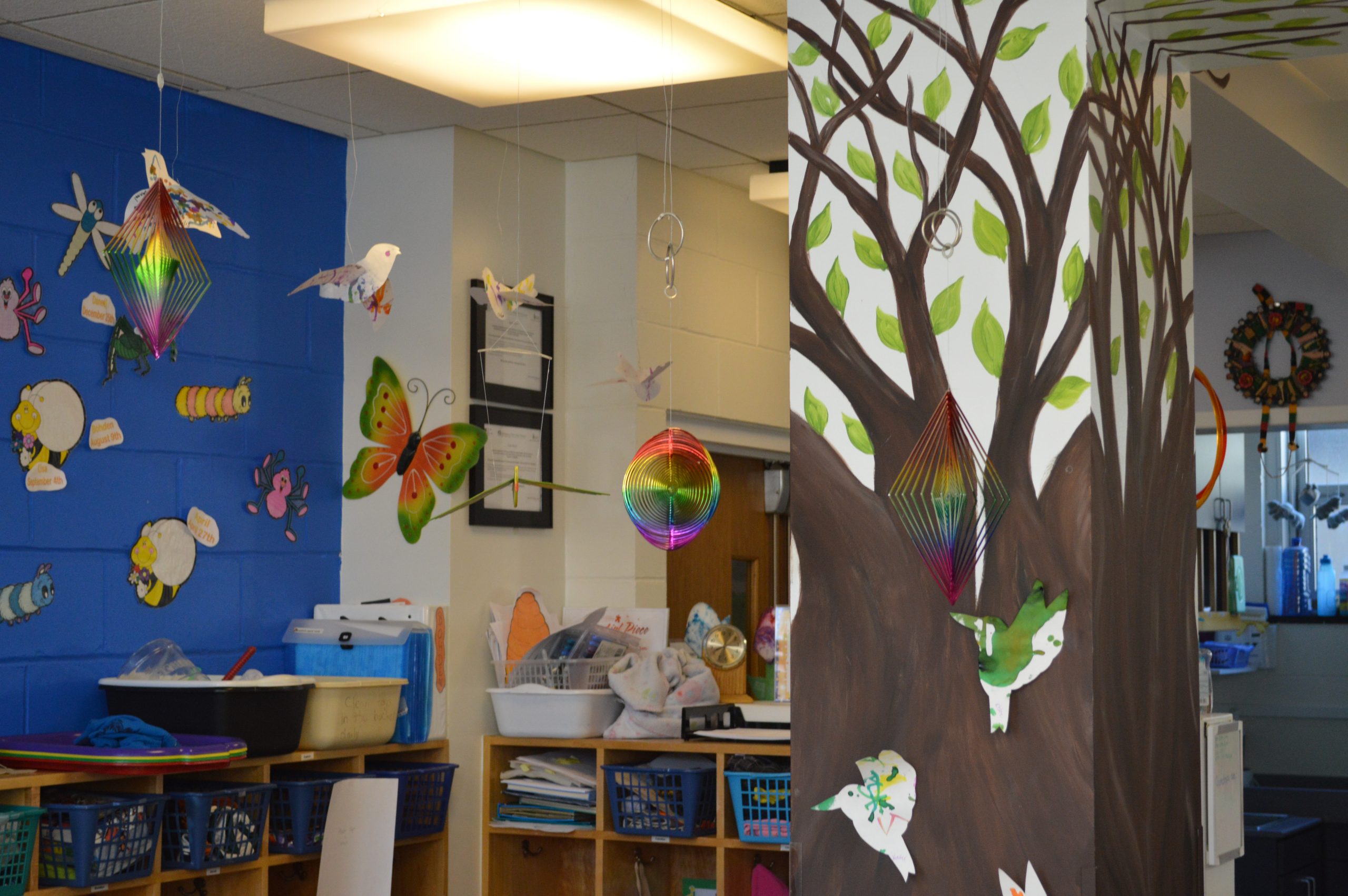 ---
Our dedicated, skilled and attentive staff is a great source of pride at Ready, Set, Grow Child Care Center. It is thanks exclusively to their nurturing care and warm interpersonal style that our center takes on its family-like atmosphere. Our staff members value each and every individual child and family, and it shows in strong ties that develop among children, families and staff.
Dedication
More than sixty percent of the staff members have been with us for more than five years. Here they are encouraged to fulfill their passion, unleash their own abilities and allow their imaginations to flourish. Ready, Set, Grow values the caregivers' dedication to their profession; we support their professional development through training so that each staff member has the chance to advance her career and develop personally.
Skill
Within each classroom there are two full time teachers with formal training in Early Childhood Education or a related field who work together to provide rich daily experiences for the. One teacher opens the classroom and one closes it each day, allowing both the opportunity to build relationships with families during the drop-off and pick-up exchange. All teachers have earned a Child Development Associate Credential, Associate's, Bachelor's or Master's Degree.
A part time Support Teacher joins each classroom to round out the team. Each support teacher works a split shift Monday through Friday. All are encouraged to seek a formal education which, when coupled with their experience, helps them to advance their careers within the Center.
The Center also serves as training ground for high school and college students who are interested in pursuing Early Childhood studies and careers. Also under the direct supervision of the Teachers are our Substitutes and Volunteers. Each is subject to the same screening process as the teaching staff. Substitutes help to meet and maintain staff/child ratios in the absence of a regular staff member.
Attention: Staff-to-Child Ratios
At Ready, Set, Grow Child Care Center, children receive individualized attention from their team of teachers. We meet and often exceed the following ratios, which are regulated by our licensor the New York State Office of Children and Family Services:
Infants: 1 staff member for every 4 children
Toddlers: 1 staff member for every 5 children
Preschoolers (3's): 1 staff member for every 7 children
Pre-Kindergarteners (4's): 1 staff member for every 8 children